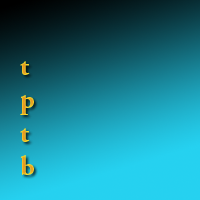 Technology and management consultancy, web development, non-executive directorships, angel investing
Tptb is the consulting trading style for Grahame Davies who has over 30 years experience at board level in high growth, AIM and FTSE listed companies in executive and non-executive roles. Services provided include specialist consulting for technology companies from £0 to £30m turnover.
Background
Grahame has forged a career in technology companies. He and his partners had a successful bespoke software business. They ventured into communication services and founded the UK's first low cost Internet Service Provider, Demon Internet, in 1992. Following the successful early years, Grahame moved on to invest at a very early stage in another ISP, Easynet. As Group Managing Director, he lead the technical and commercial development of the business achieving a listing on AIM, moving to the full FTSE market, achieving a £80m turnover with 300 staff in 7 countries.
Services
No two companies or situations are the same, and so an adaptable approach is brought to all challenges. When acting in a non-executive capacity you can expect strategic focus and detailed analysis presented with a challenging and supportive style. Common initial areas of focus are sales, building enterprise value and styling the company for its next stage. This comes with access to an extensive network of trusted colleagues and services.